A
mong the three groups of estrus behavior patterns, considerable overlap exists in both behavior and ovarian activity
: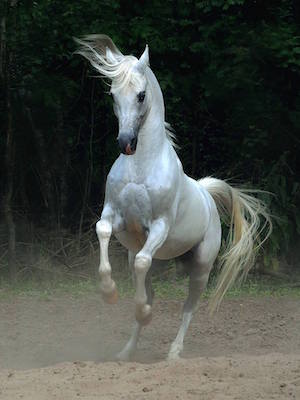 Polyestrous mares: Regular cycles throughout the year. Variations within normal limits. End of the winter secretions usually scant.

Seasonally polyestrous mares: Definite cyclic period. Non-cyclic period varies greatly, between 40-120 days. In rare cases 8 months. Some mares have considerable ovarian activity during winter months and with some, cycling may be abrupt after winter. Others vacillate until intense standing heat is evident. A prolonged heat produces little follicular development.

Seasonally polyestrous mares with erratic reproductive patterns. Includes heat without ovulation, ovulation without heat, irregularities in response to stallion when teased. Many of these mares are in a non-fertile condition.
MareProof™: is a hormonal balancer tailored to the needs of these three groups. MareProof is designed to soothe, balance, and nurture the entire reproductive system. It contains tonic and building herbs with no harsh stimulants.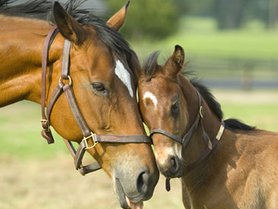 Tones smooth muscles of the uterus
Maintains proper balance of mare hormones
Strengthens entire reproductive system
Soothes urinary mucous membranes
Prevents uric acid crystals
Eliminates sediment in the kidney passageways
shrinks inflamed tissues
Helps blood circulation
Prevents fatigue.
Relieves muscle tension (involuntary spasms)
Complete blood builder. Enzyme support
HorsePower Herbs
Cathy McGlory
+1 561.385.6479